Once your hard deadline has passed, applicants will no longer be able to submit. However, you can allow applicants to still submit on a case-by-case basis.
Navigate to your "In Progress" view in your Submissions Table.

Check the box next to the applicant(s) that need an extension on the deadline

Click the green "Group Action" button that appears at the bottom of the page and then select "Bypass Deadline."
These applicants will now be able to login and complete their applications. We recommend sending the applicant(s) a message letting them know when they need to submit by, since this allows them to submit at any time.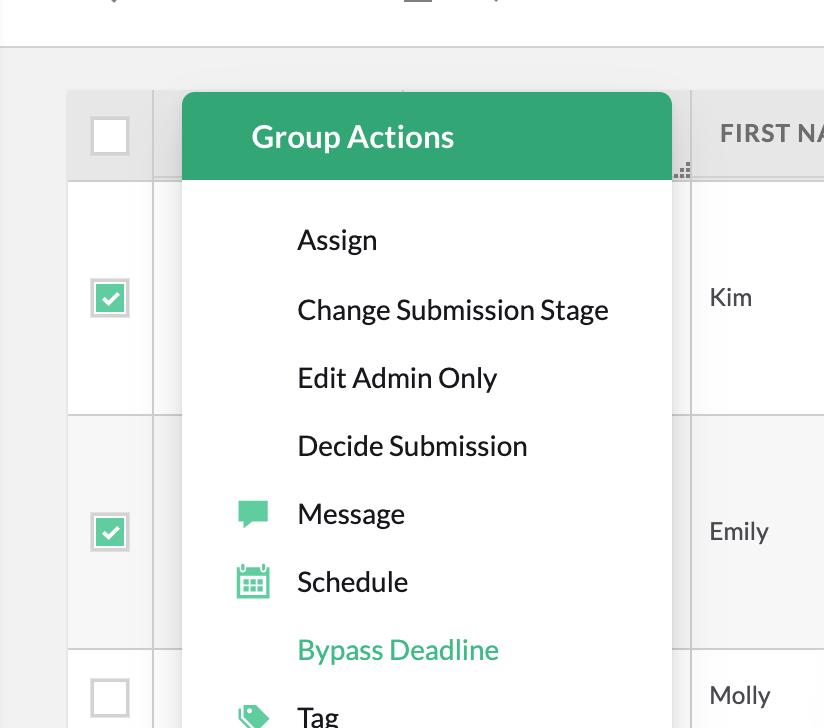 To help you keep track of which applicants have been granted a deadline extension, we recommend creating a tag. For more info, read our section on tagging.
Note: If you want to allow applicants to continue to start and submit applications, we recommend extending your hard deadline. Read more about changing your deadlines.