When removing users...
Navigate to "Manage Organization" and "Users" in the left menu.
Select checkbox correlated to the user you want to remove, then

click the green "

Group Actions

" button that appears at the bottom of the page and select "

Remove.

"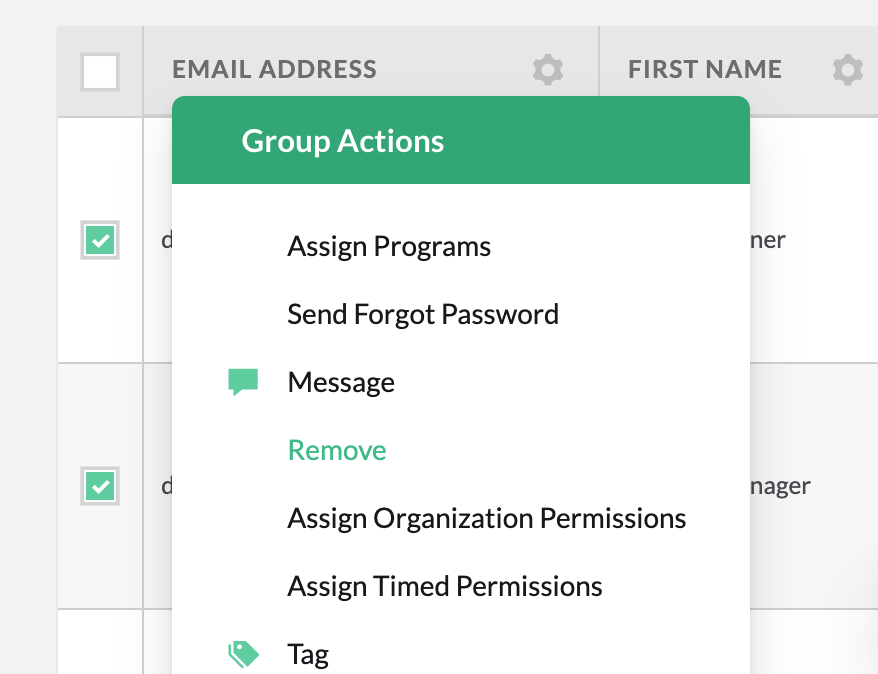 Do you instead need to unassign a user? Read more.