To reset a user's password, navigate to Manage Organization in the left-hand menu. Click where it says Users at the bottom of the list.
On the Users page, check the box next to the user(s) that require their password to be reset.
Click the orange Send Forgot Password button that populates at the top of the table.
Finally, click Confirm on the pop-up message.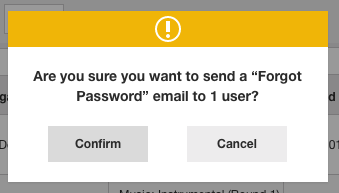 The selected user(s) will receive an email with a password reset link. They have 24 hours to reset their password.