Once you are in an application you will see the rating section on the right-hand side of your screen. For any sliding scales, drag the marker to the value you want to input. For any dropdown, click the menu and make your selection.
Your ratings will automatically save once you make your selection. Ratings can be changed or cleared at any time.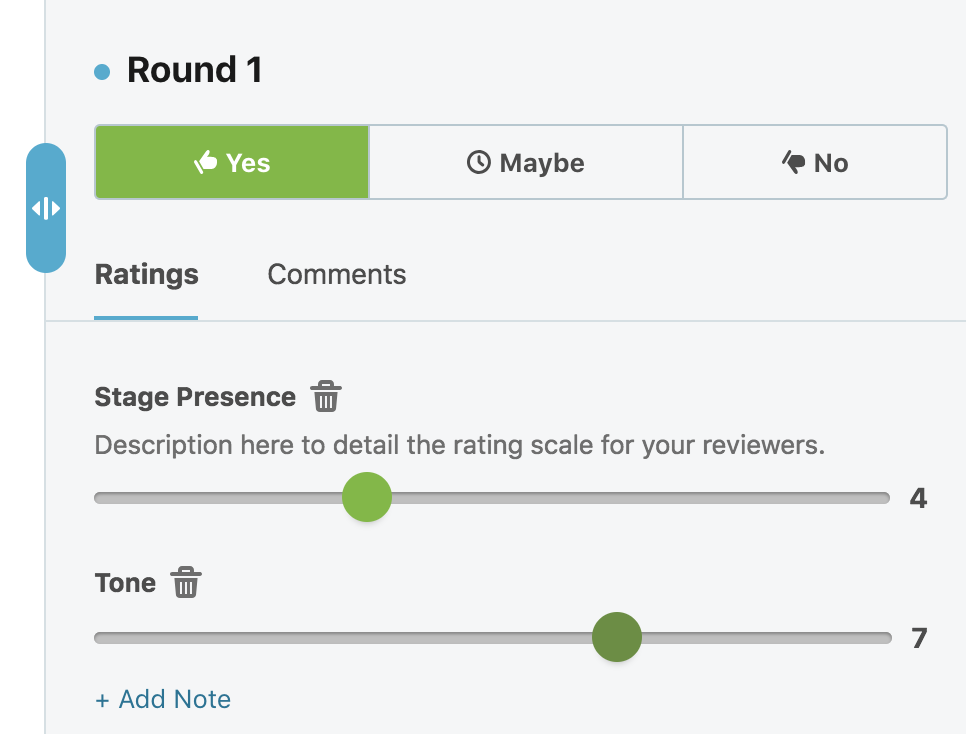 More information on how to change your rating or clear your rating.